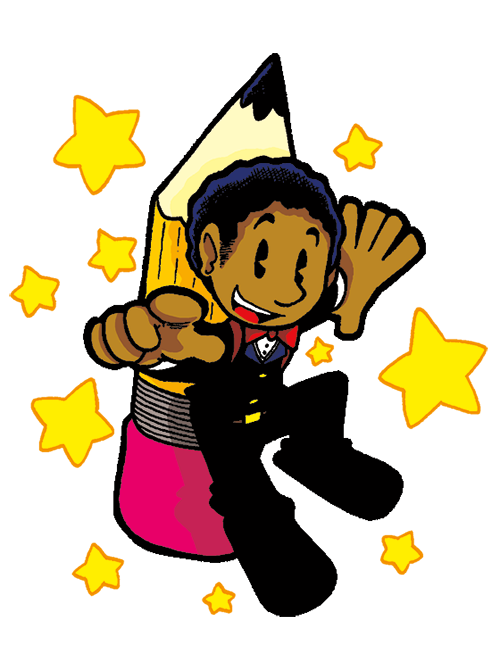 Jonathan H. Gray is a cartoonist from Birmingham, Alabama who has studied animation and illustration extensively, having worked in the art field since 1997.  Currently he is a cover artist for IDW Publishing's line of Sonic the Hedgehog comics, doing the occasional interior story. He is also a Principles of Cartooning teacher at the School of Visual Arts in New York City.

Jonathan briefly attended Tennessee State University where he served as TSU's first cartoonist and eventually, its Visual Arts Manager on the editorial board of its college newspaper "The Meter." From there, he earned his bachelor's degree with honors in Computer Art and Animation from the Savannah College of Art and Design in Savannah, GA. Completing his matriculation at SCAD, he continued his education further by earning his master's degree in Computer Art from the School of Visual Arts in New York City where he finished his schooling and entered the workforce.
Jonathan is a prolific comic artist on beloved kid and humor related properties. His numerous publishing credits involved working with Archie Comics, SEGA and Capcom for almost 10 years on their respective Sonic the Hedgehog, Sonic Universe, Sonic Boom and Mega Man video game comic book series' as an artist, occasional writer, production assistant and eventually, Assistant Editor for all of the titles in the Archie Action line plus assorted trades and crossovers. This included but was not limited to:
* Maintaining, correcting and preparing all assorted Archie Action Titles for print.
* Spearheading the visual direction/graphic design of Sonic Super Digest at it's inception, almost in its entirety.
* Building a coherent internal art archive from scratch and providing restoration on both classic and modern artwork.
* Acting as Production Assistant for Archie's primary line of newsstand digests.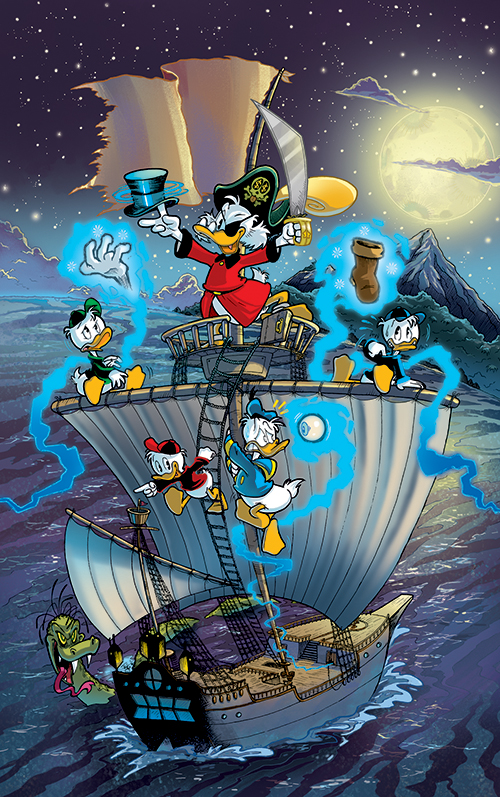 Jonathan has also worked for 10 years with higher profile comic companies such as Fantagraphics, Egmont Norway, Boom Studios and IDW Publishing on their many licensed Disney Comics series. He has contributed monthly localization and translations, written historical articles about Disney Comics history for at least one Eisner-Award winning library series and drawn an assortment of covers for well-known series' such as Mickey Mouse, Donald Duck, Duck Avenger, Uncle Scrooge, DuckTales, Walt Disney's Comics and Stories, Walt Disney Showcase, Snow White and many, many more.
In 2001, Jonathan began work on of his two creator-owned web comics Chip and Walter and Time Trouble. Opting to grow and hone his craft, he set them aside to pursue his professional career in earnest. In 2017, he used what knowledge he'd learn in the industry to relaunch both of his comics on the pages you see today. He is incredibly proud of these works and nurtures their growth alongside his own in both his career and personal life.
Jonathan stepped into the field of education in his home community of Birmingham, teaching assorted high school classes and doing English tutoring. In 2016-17, he began working on the college level in the Cartooning Department at the School of Visual Arts in Manhattan, New York as an educator, training the next generation of cartoonists in the same craft he has lovingly spent so many years continuing to learn and master.
Jonathan uses his work to not only entertain or make people think and laugh, but also to discuss social issues and encourage creator's rights. His published articles and personal comics have discussed race, gender and equality. Not one to shy away from these topics, his attitude towards this is that if he has been lucky enough to be blessed with a platform, no matter how small, then it is his duty to speak-up, educate, learn, and grow. By that same token, it is also his duty to give back to his community the best way that he knows how.
Although he was born and raised in Birmingham, Alabama, Jonathan has lived all across the Southeast United States including Miami, Orlando, Atlanta, Huntsville and Nashville. After his graduation he briefly moved to Los Angeles, ultimately choosing to set up shop in the general New York and New Jersey areas for almost 15 years.
Jonathan has an assortment of family and friends that he loves, but he credits his mother with getting him started on his path. She has encouraged and supported him above and beyond in both the good times and the bad, lighting a fire underneath him when he desperately needed it. Without her guidance and wisdom, his progress to date would not have been possible. He is eternally thankful to her for that to the extent that every piece of art and written word on these pages are dedicated to her.
For a look at Jonathan's professional portfolio please see his Portfolio Gallery page or you can check out his web comic links (both located in the sidebars).
For a complete listing of Jonathan's published works to date, please see his Published Works page.